When the going gets rough, the Kardashians get… into cat fights? Lately, it looks like the sisters have been at one another's throats, and it is particularly true when it comes to episodes of Maintaining with the Kardashians. These struggles and sibling rivalries that are striking appear to be increasing in frequency and intensity, so what's really going on?
Are the sisters genuinely growing apart and using a more difficult time coping with one another? Can this simply be a marketing ploy that is designed to maintain fans tuned in whenever the show's ratings and plot lines are lagging? Fans are convinced it's the latter. What is more, they're also convinced that it's working.
Struggling has always been a part of'KUWTK'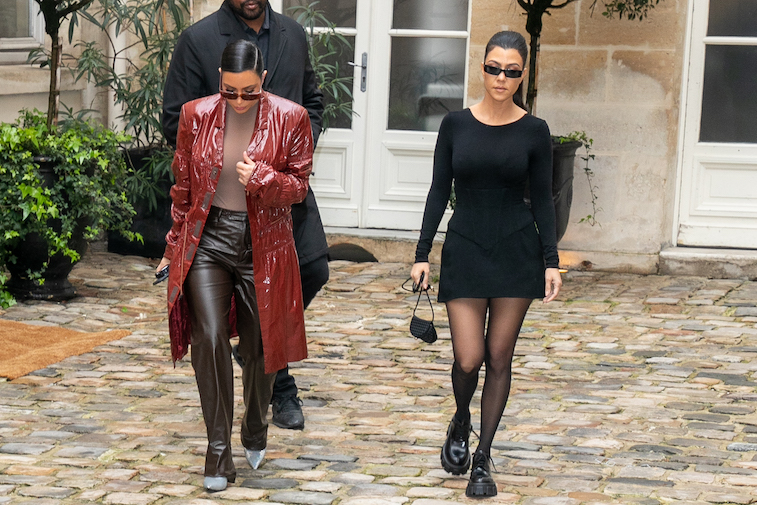 KUWTK has followed a family full of siblings with different personalities for at least a decade. Of course, you will find likely to be some battles . The sisters grew up in front of the cameraand every teenage spat and rivalry was an opportunity to keep fans interested in the series.
Even small things — like Kylie Jenner refusing to lend sister Kendall a dress to wear to an event — have a tendency to turn into moments of high drama.
Of course, more critical disputes came up between the sisters too. This is especially true since they've grown up into their adult lives and have the added pressures of motherhood and marriages to browse on top of their family play.
Current episodes have concentrated on fights using Kourtney Kardashian
The sibling struggles have taken a turn for the worse lately. A lot of this drama has focused on Kourtney Kardashian, who has butted heads with sisters Kim and Khloe.
The source of the drama was Kourtney's (lack of) participation on the show. Khloe and Kim feel as though they're left to pick up the slack while Kourtney avoids opening up around her life to keep fans 29, and fill time.
Even though Kourtney has since declared that she will be stepping back in the series, the tension does not seem to be more — at least not when it comes to the latest season.
The Season 18 promo featured Kim and Kourtney becoming a physical altercation since they yell at one another. Clearly, the show is not shying away out of their dispute, and some fans believe that it's really just a ploy for more viewers.
The fights seem to be keeping people interested
Whether the fights themselves are real or not, it is apparent that they're being used as a draw to keep the audience engaged. In that a Reddit thread on the subject, commenters opened up about their feelings over the show creators' choice to showcase this type of battle.
One commenter indicated that it wasn't a good approach long-term. "Lets say someone was a Kourtney fan and she was OK with Kim. Now Kourt is liked by her, but began hating Kim. Who wins? NO ONE. At the end literally NO ONE wins in this narrative because all their viewers are in the exact same FANBASE," a user named Cleo_su wrote.
Their point about splitting the fan base is really a good one. What is the cost, When it may temporarily retain people tuned in to the show? It may result in fewer audiences over time, if people begin grouping their fandom around sisters.
However, no one can deny the strategy is working. Even this article about the problems with the focus on fighting proves that it is an efficient method to get people.
The struggles — real or staged — have gotten the family the buzz and attention that drives their whole brand. It's very likely that they'll continue to feature on the series.